I am sure that everyone at some point has thought about the robot revolution. This is the thought of robots being integrated into society and becoming part of our daily lives. Some people even live in fear that one day robots will become more intelligent than humans and take over the world, or as the Matrix puts it, they already have.
With all that aside, there is one restaurant in Japan that includes a whole host of different robots of different sizes and features a show like no other. The Robot Restaurant in Japan is probably one of the most unique experiences you can possibly have with some describing it as…
"The closest experience to hallucinogenic drugs without actually doing them, and that's only the entrance!" Ian Yacobucci – Borderlesstravels.com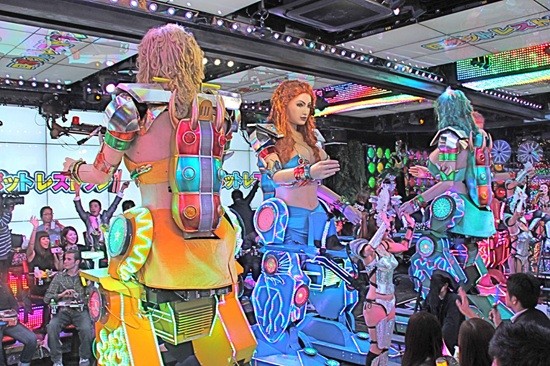 "I'm really not making any of this up – it's so random it's incredible. This place is fast-paced, jaw-dropping and absolutely insane…" Rebecca Enwright – backpackerbecki.com
There is not much that you can say really about the design of the café itself. It is not laid out in the same way a normal restaurant or bistro is with tables spread out across the floor area and numbers of bistro chairs around them. This area is set up much like a theatre because as you have probably guessed, people do not come here for the fine dining.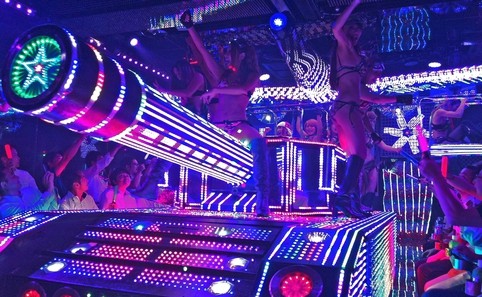 You are given a stool in which to sit on and a choice of 2 box meals and soft drink which you eat before the show starts and then it gets interesting.
It has to be seen to be believed, below is a video sample taken from the official website, which shows a small sample of the insanity. So if you're in Japan, might be an idea to check this out!