Over the last few years, fashion designers have started a new trend… Incorporating cafes and restaurants into their fashionable boutiques. Naming just a few, Burberry, Ralph Lauren and Gucci have all opened new restaurant branches after seeing the exciting new advantages of having them. It seems to be great way of extending their stylish ideas and showing off their creative skills in addition to making sure that their customers enjoy an unforgettable experience whilst shopping. It is nothing out of the ordinary to enjoy a lunch or coffee break while on shopping trip, so why leave the store?
"It is widely known that men do not necessarily spend a great deal of time in stores when shopping, so we felt that free gin and tonics were a great incentive to increase browsing time and ultimately increase sales."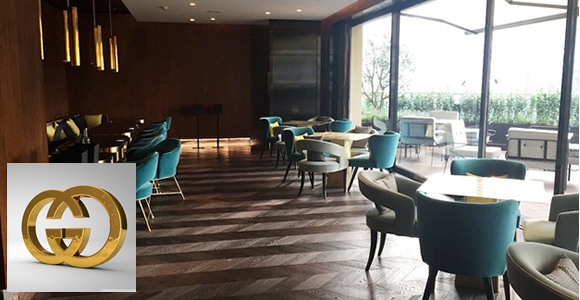 Keeping both male and female customers in mind, fashion designers are opening their own cafés and restaurants across the World, from New York to London and even Bangkok, where local fashion brand Greyhound has joined the latest craze. Even Vivienne Westwood has not wanted to be left behind and opened theirs in Hong Kong!
Here in the UK, Hackett London on Regent Street added a club-style gin bar was included when the shop went through a refurbishment. The designers wanted to "build a full luxury shopping experience for the customer" keeping them entertained and, more importantly, in the shop whilst making sure that they feel welcome. The relaxed atmosphere creates a lovely personal experience that will encourage them to browse a little longer and the chances of them returning increases.
"For us, it's really about driving more footfall and more regular visitors to the store"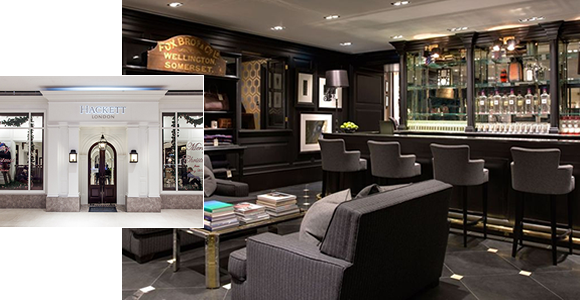 Wolf & Badger incorporated a Raw Press juice fridge to it's Notting Hill boutique. Since then, new customers have been enticed by entering the store for fresh juice and find themselves tempted by the great fashion lines on display. If promoting a fantastic fashion line as well as healthy way of living isn't a good idea, I am not too sure what is!
Showing that fashion can be seen as a lifestyle (and yes, it really is) Armani prides itself with no less than 13 restaurants and cafes with one of them located in their Munich store. Showing off their many creative talents, the fashion moguls have extended their skills into the hospitality sector, expanding their fashion brand.
"I've always wanted to create a complete Armani lifestyle that reflects my ideas and can be applied to different areas, not just fashion."
At a time when online shopping is increasing, cafes and restaurants give a reason for customers to want to return in person. They create exciting and new experiences that they will want to continue to do. The majority of today's modern society is interested in food and high fashion, so why not combine the two?!
"Food is in fashion and while you don't need to go out to buy a product because you can do that online, you can't meet a friend in the same way. That's why food is becoming a glue for retail".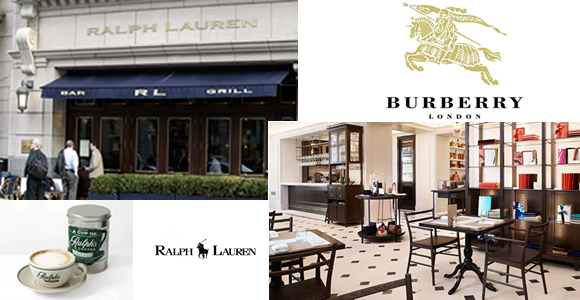 Combining the art of food and fashion together creates an unforgettable experience for the customers. Combining shopping with leisure is becoming a very popular past time for consumers these days and who better to achieve this then high end fashion designers? A day of shopping becomes a personal, exciting experience and there is no need to be in your favourite fashion boutique wondering where to eat… A dream come true for the shopaholics and coffee fanatics!