It's safe to say that the rise of the internet cat phenomenon has taken the world by storm. The internet has been injected with photos of adorable cats loving life and it seems the odder they look the more we love them. Showcasing a range of popular activities such as chasing a duck on a Roomba (robotic vacuum cleaner) whilst wearing a shark costume, we take a look back at some of the top cat moments of 2013:
Lil Bub says YES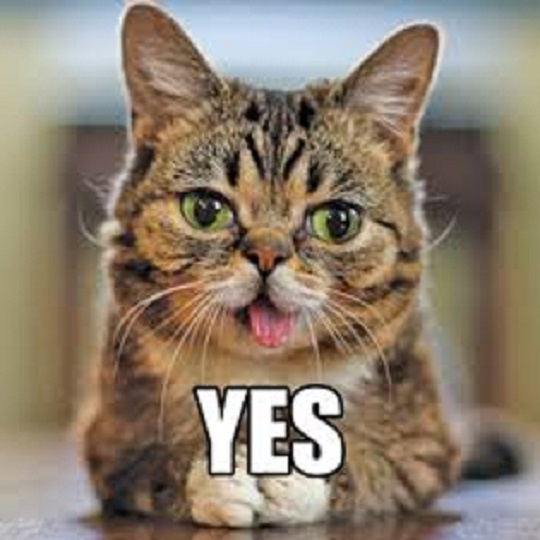 Grumpy Cat stars in Le Miserable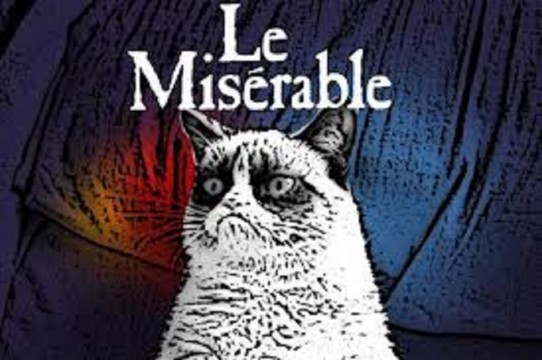 Colonel Meow celebrates world's longest fur achievement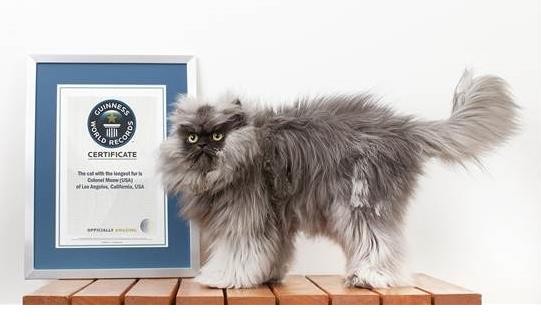 When Snoopybabe fell out with Grumpy Cat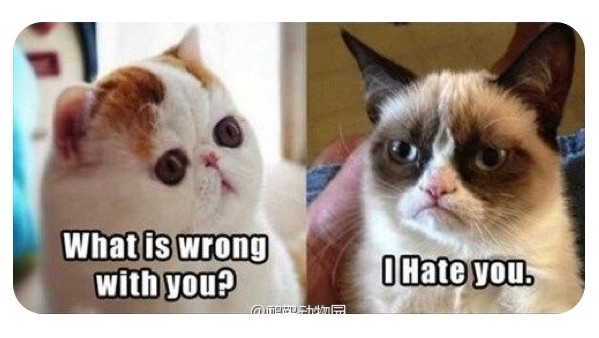 And this cat with eyebrows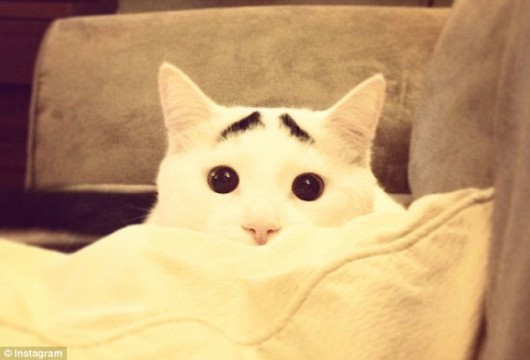 Wacky cat owners worldwide are unstoppable in providing humorous photos and videos for millions of delighted YouTube viewers.
Many people are in a position where they are unable to look after or simply own a cat due to fussy land lords leaving us to wonder "should I? Could I?". Have no fear because cats are coming to a café near you (if you live in the East End of London). The eagerly awaited Lady Dinah's Emporium is the first cat café in the UK to be granted planning permission last year. The café will consist of three sections, a two story garden for cats only, an area for customers to pet and play with the cats and an area in which food and drink is served. The café will be a home for rescued cats and will roam freely with the cats needs and well-being top priority. You may however be waiting a while for your coffee and cat fix as a popular cat café in Paris has a month waiting list for a weekend visit.
The first ever cat café opened in Taiwan in 1998 and became popular with Japanese tourists. The craze has exploded with Tokyo alone being home to at least 39 cat cafes.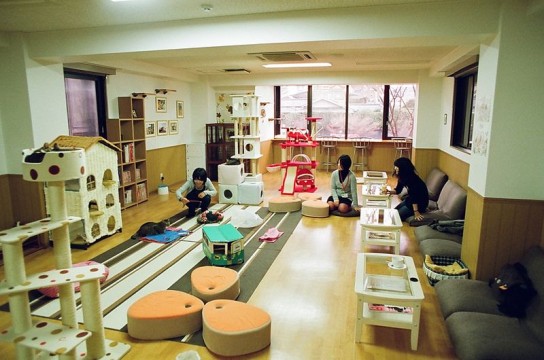 The idea is to escape the drag of everyday busy life and unwind with our feline friends. Typically in Japan the rules are no shoes, no shouting and if a cat is resting he or she must be left alone. Photos can be taken of the cats but without flash. Most cafes in Japan offer a range of different cats whereas some specialise in black or even fat cats. The pet rental industry is also big in Japan allowing a person to rent any type of pet for an hour up to a week. Cat cafes also charge a cover fee so the cafés can be seen as an indoor type of pet rental.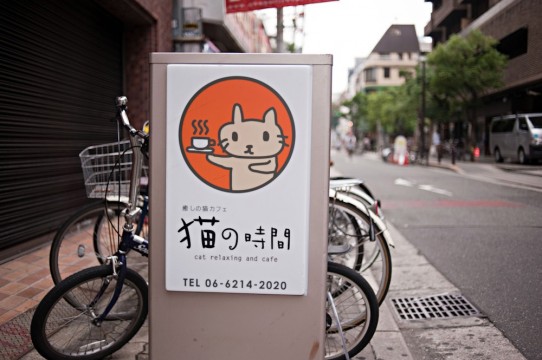 Overall I am excited to try out Lady Dinah's Emporium, the first UK cat café which is set to offer a calm and relaxing environment for rescue cats.